DSGPay Recognized Among the Best Thai Fintech Companies Spotlighting Migrant Remittances and the Informal Economy at Seamless Thailand 2018
Reflecting on 2018, DSGPay had the honor of presenting its innovative solutions at the renowned Seamless Thailand event. Selected as one of the leading companies in the field, DSGPay focused its attention on the critical topic of Migrant Remittances and the Informal Economy. This recognition affirmed DSGPay's dedication to empowering individuals in the informal sector and facilitating seamless cross-border transactions for migrant workers.​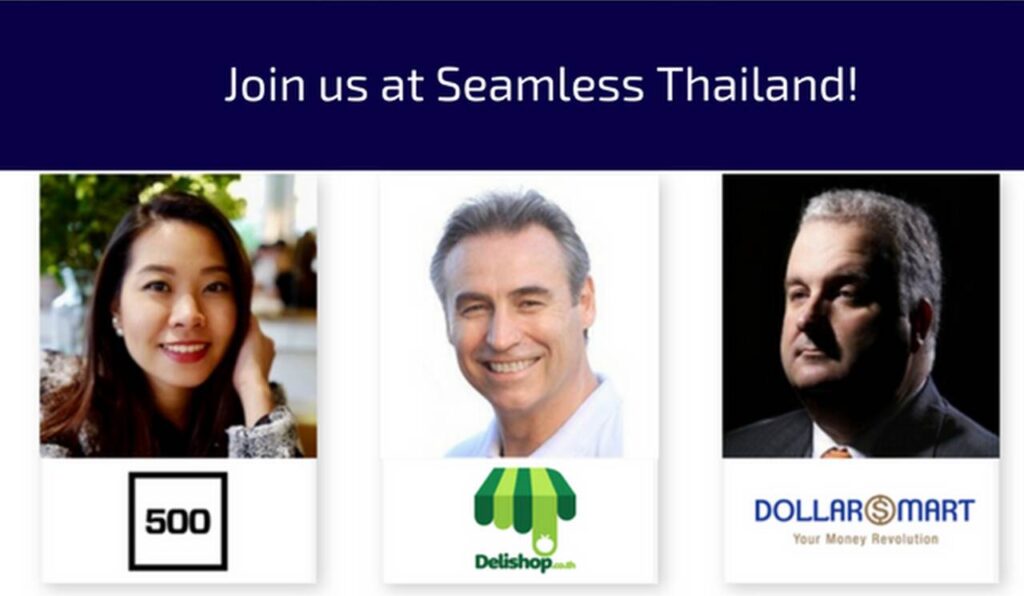 Among more than 60 thought leaders from prestigious institutions, DSGPay shared its expertise and made valuable contributions to shaping the future of finance, retail, and e-commerce. As a featured company, DSGPay highlighted its creative solutions that enable secure and efficient cross-border transactions, promoting financial inclusion for migrant workers and recognizing their economic success.
Seamless Thailand, held on 5-6 February 2018 at the esteemed Centara Grand & Bangkok Convention Centre at CentralWorld, served as a prominent hub where key experts, innovators, and entrepreneurs congregated to delve deep into the rapid transformation occurring within the payments, retail, and e-commerce industries. With its comprehensive three tracks of content, Seamless Thailand provided an immersive experience, offering valuable insights and actionable strategies to navigate the evolving landscape.
With a rich history spanning over two decades, Seamless Thailand had firmly established itself as a leading conference in the industry, attracting over 200 esteemed speakers and 150 sponsors and exhibitors representing 40 countries. The conference boasted an exceptional lineup of thought leaders, including representatives from renowned global institutions such as Facebook, Big C, Siam Commercial Bank, IndoSuisse, The Bank of Thailand, Krungsri Bank, TMB Bank, Siam Piwat, ETDA, and the Thai Fintech Association, who took the stage to address the audience.
This diverse range of perspectives offered a comprehensive understanding of the industry's latest trends, challenges, and opportunities, fostering a stimulating environment for fruitful discussions and knowledge sharing. In addition to the conference sessions, Seamless Thailand also provided attendees with the opportunity to explore an extensive exhibition featuring the latest products and services offered by leading players in the industry.
Participating in Seamless Thailand fueled DSGPay's ambition to drive meaningful change in the fintech landscape. The event provided valuable opportunities to forge partnerships, collaborate, and contribute to the discourse on migrant remittances and the informal economy.
With each interaction, DSGPay solidified its position as a frontrunner, driven by the belief that financial services should be inclusive and accessible to all. DSGPay remained committed to revolutionizing cross-border transactions, empowering individuals in the informal economy, and building a more inclusive financial future.